PROVIDING OPTIONS & ALTERNATIVES
All Pro Capital's management team brings a unique background of experience with acquisitions, development, and management of real estate assets.
The Foundation of Purpose & Cornerstone of Values
The Heart & Soul of Success
INVESTOR RELATIONS Manager
With 30+ years in the investing world, Tim has a true passion for the security that comes from real estate investments. He's proud of his achievement as an accredited investor and would even recommend All Pro Capital to his family – "they like peace of mind."
Tim has personally invested in many All Pro Capital projects, confident in the investments because of their past performance.
Tim enjoys golf and tennis, as well as spending quality time with his wife and six children. 
Tim's investment philosophy:

"My investing philosophy is achieving solid returns with very little risk."
INVESTOR RELATIONS Manager
Klaus has over 30 years of experience in the banking industry, often responsible for providing financial advisory services for commercial banking clients in his role as Treasury Management Officer. He has a particular passion for local investment opportunities as he has seen local real estate projects provide far higher returns than those of standard banking opportunities. His passion lies in building meaningful relationships with clients and finding ways to help them reach their financial goals.
In his free time, Klaus enjoys spending time with his wife, reading, riding his motorcycle, and playing billiards. 
Klaus' investment philosophy:

"I have a conservative investment philosophy where capital preservation is the number one priority."
Investor Relations Manager
Blaine appreciates all types of investments, but it's the consistency and tangible nature of real estate that makes him most confident after 18 years in the investment industry. His greatest achievements stem from his relationships with investors, helping them to realize their dreams and knowing that it's good people who make any endeavor rewarding.
But his greatest happiness comes from his role as husband and father to four incredible children. Together, they enjoy the outdoors, hiking, camping, skiing, backpacking and hammocking.
Blaine's investment philosophy:

"First, choose well. Who you work with matters. Second be patient. I believe that time in investments is more important than trying to time when to get into investments."
Taylor joins us with 15 years of experience in business and investing. He also proudly served as a Geospatial Engineer in the US Army. He has a passion for real estate investing because of the long-term wealth it creates. He has a bachelor's degree in business management from Utah Valley University and a Master of Real Estate Development degree from the University of Utah.
Taylor enjoys spending time with his wife and four daughters. He also enjoys target shooting, hiking, and sporting events.
Taylor's investment philosophy:

"Investing isn't about homeruns. Singles and doubles are the way to create real wealth."
Investor Relations Manager
Dave Powell joined All Pro Capital after a successful career in a Fortune Top 50
financial services company. He developed solid experience in risk management and
assisting clients in protecting their hard-earned assets.
Dave believes that investing in Real Estate provides diversification and mitigates risk in a portfolio. As a legacy
investor with All Pro Capital, he has observed first-hand how their prudent underwriting
has resulted in successful realized projects. Real Estate is clearly a long-term winning strategy as one plans for retirement.
In his personal life, Dave finds great pride in his family and grandchildren. He loves the outdoors and has a passion for fly fishing.
Dave's Investment Philosophy:
"Work hard, save regularly, and grow your money in high quality assets. Take calculated risk with investments you understand. In time,
you will be amazed at your efforts to build wealth."
the train engine that moves the organization forward
Maura joined the All Pro Capital team after working for 12 years as an accountant and financial advisor at a local university. Each time she meets with a new investor, she is amazed at the stories they share about their success with All Pro Capital.
When she's not helping APC's investors make their money work for them, Maura likes to spend time with family and friends going camping, fishing, hiking, four wheeling, and boating as often as possible.
Maura also volunteers with several non-profit organizations in Colorado Springs.
Maura's investment philosophy:                   
 "Finding the best person or organization to invest my money with is very important to me. I appreciate All Pro Capital's conservative approach and research that is being done for every investment project."
Sharon has been a business owner in Colorado Springs for 30 years, and has a background in bookkeeping and management.
Sharon is a Licensed Mortgage Loan Originator with 2.5 years experience in real estate financing.
In her spare time Sharon loves spending time with family and friends, hosting fantastic sports viewing events, and traveling the globe.
Sharon's investment philosophie:
"Invest in solid, well researched opportunities and teach the younger generations the benefits of smart money practices and start investing when being young."
The Magic Behind the Curtain
Tyler joins us with a background in multi family development. While working he became a licensed CPA, and he continues to expand his knowledge in real estate investing.
Outside of work, he enjoys hunting, backpacking, mountain biking, and going on adventures with his family and three children.
Having been affiliated with All Pro Capital as an employee and/or investor since 2015, Jon's professional development and investment strategies have been molded by All Pro Capital's mission statement of creating wealth by thoroughly researching opportunities.
Jon and his wife spend time biking, hiking, camping, playing a variety of sports, and serving in their church.  Any time with family and friends is time well-spent.
Jon Bahr's investment philosophy:
"Due diligence and intelligent effort are essential to minimizing risk while increasing the likelihood of success. Choose investment partners who thoroughly research their investments, have a proven track record, and prioritize their investors' returns over their own."
General Counsel & Corporate Secretary
John's dad once told him: "Invest in real estate because there's a limited supply." Since then, he's spent 37 years in SEC Reg D, real estate, corporate, and banking law.
He looks forward to virtually every workday because of the stimulating work and the co-workers he admires. He believes the staff at All Pro Capital are people of the highest integrity and that their word is their bond. 
John enjoys reading, tinkering with computers and other electronics, and exploring the beautiful state of Colorado with his wife of 40+ years. He is also involved in his church – Castle Rock Church of Christ – as deacon of adult education.

John's investment philosophy: 
"My first priority: Invest with people I trust. Then, I look to maximize return while minimizing risk."
A long time believer in real estate investments, Jon's family history of investing led him to own and manage revenue-generating real estate for over 30 years. Knowing that every client has their unique challenges and goals, Jon sees each client relationship as an opportunity to problem-solve in ways that maximize both his clients' returns and well-being. His familiarity with the All Pro team over the years has provided him the opportunity to observe careful project selection and skilled follow-through in a variety of real estate categories.
Jon's investment philosophy:

"Invest primarily for safe, tax optimized appreciation with cash flow returns as an important but secondary consideration. Real estate in its many forms is an excellent vehicle to meet those objectives."
Last But Certainly Not Least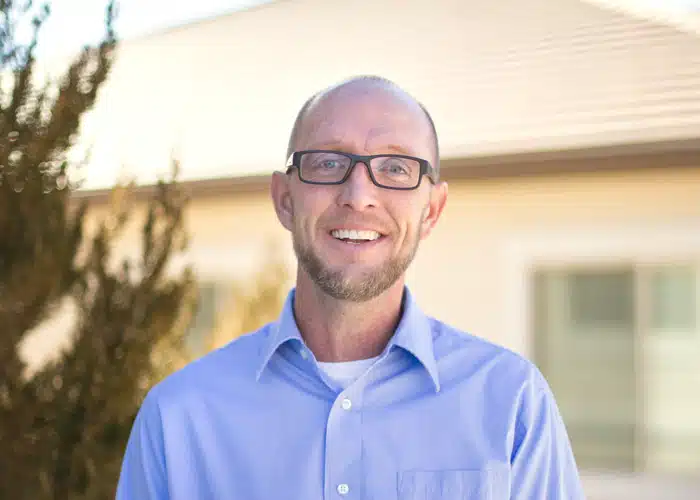 Chad started investing in mutual funds at the age of 18 and has spent the last 25 years investing in everything from stocks to real estate.
Having spent his entire life in the construction field, he has seen and experienced the potential of investing in this area. During his years in construction, Chad trained and educated many people in the construction field. He was awarded the Colorado Class B Contractor License and is authorized to construct commercial and residential buildings.
In his free time, he can be found spending time with his family. They love outdoor activities like hunting, exploring Colorado by hiking or ATV's, taking in a sporting event or taking part in a local event.
Chad's investment philosophy:
"I try to focus on investing in companies whose practices align with my values. I play it safe most of the time with 401's, stocks with proven track records or real estate. This provides a safe nest egg for my family."
Our investment alternatives
If you're ready to discuss investment opportunities, please call us directly at 719.358.8580. Otherwise, feel free to fill out our simple form and we will get back to you in the next 1-2 business days.